By: Skye Schooley, Staff Writer business.com
Learn how to choose the best document management software for your small business.
Organization is a key element of managing a successful business. Although every company has unique organizational needs, the way you track, store and manage your internal documents can greatly impact the efficiency of your operations. Many small businesses turn to a document management system (DMS) to streamline these business processes.

There is a wide variety of small business DMSs available, including free and paid versions. However, the best document management software for your business will primarily depend on which features you need.

To help you choose a DMS, we spoke with small business owners about what benefits and features you need.
What is a document management system (DMS)?
A document management system is an integral part of your filing system. It is comprehensive software that helps you convert your office into a paperless one. This is better not only for the environment but also for your business, because a single point of access for all your documents can streamline workflow and increase productivity.
Document management platforms often include scanning capabilities to convert your physical documents into digital files. This saves time that you might otherwise spend manually inputting all your information into a computer. The best software even has formatting capabilities to quickly convert your scanned documents into preferred or industry-specific templates.
In addition to scanning documents, most DMSs let you import your current digital files into one unified system. These documents can be word processing files, spreadsheets, PDFs, images and more.
After you have successfully imported a physical or digital document into your management system, anyone with the appropriate permissions can access it. Most document management software allows you to set permissions and restrictions for access and editing. This allows your team to track and collaborate on documents.
The benefits of a document management system for small businesses
DMSs are beneficial for small businesses in many ways. With paperless document management, small businesses can streamline their operations, save time and reduce errors. Jim Collins, principal at Datamation Imaging Services, listed better security and backup for disaster recovery as some of the primary benefits. He also said businesses can benefit from lower rent costs due to less required office space and an increase in productivity due to immediate access.
DMSs can benefit your team by instilling an organizational flow for everyone to follow. CEO and founder of United Capital Source, Jared Weitz, said this organizational and paperless process can bring small businesses freedom and peace of mind. Weitz, among other business owners, also listed scalability as one of the biggest benefits of a DMS.
"Your business will grow in time, and having proper documentation established will make this growth more fluid," said Weitz. "The same goes if you plan to sell your business to a new owner or go through an acquisition. Having everything in a single system takes time to establish, but will save you countless hours of work in the future."
Even if you can comfortably manage your filing by hand right now, that may not always be the case. You will likely need a DMS as your business scales up. Converting to a paperless office early on will simplify your process later down the line.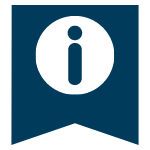 FYI: A well-maintained document management platform can ensure you do not lose records or damage important documents.
What to look for in a document management system
Before choosing a document management system for your business, you should assess your document management needs. Not every document management program will fit your business, so identifying which features you need will help you narrow down your options.
Scalability and advanced features
In addition to your current needs, be sure to list which advanced features you will want to implement later as your business expands. It is essential to choose document management software that can grow with your business, or you will eventually have to switch your software.
Security and disaster recovery
The No. 1 feature to look for in a document management system is security. The last thing you want is to digitally file all your documents and then suffer a data breach. Look for software that places a high emphasis on protecting your information.
"Find a solution with a security plan that is established, yet flexible when needed," said Weitz. "If you are [in] a heavily regulated industry such as finance or medical, you need security as a top priority. This looks like having the option to extend access to certain employees or groups."
Usability
In addition to security, Collins listed ease of use and uptime as key DMS features. You should be able to easily access, manage and navigate your files as needed. Be realistic about the resources you can dedicate to manage your DMS. If you don't have a lot of resources, Collins recommends researching web-based DMSs instead of using an in-house management solution.
Collaboration and integration
Since multiple departments will likely be using your DMS across your company, digital marketer Erica Gilliand said the system you choose should have collaboration and integration capabilities. Look for features like real-time live editing, file-sharing tools, integrations with other plugins, and the ability to add or restrict user access to certain documents.
Version control
Gilliand also listed version control as a key aspect of document management. You should always have the latest versions of a document on file, whether you are viewing or editing it.
"Having the ability to download documents in other formats and going back to older versions in 'history' is super important for small businesses, because oftentimes someone will delete something, and going back to revert to the old version can save time and headaches," said Gilliand.
Weitz added that small business owners should be sure there are check-in and check-out files to track who last viewed or edited the content. This can reduce the potential of business errors.
"The last thing you want is an old copy of [an] engineering drawing to be shared with a supplier and built off of by mistake," Weitz said.
How much does a document management system cost?
The pricing for document management software depends on the type of hosting you need and how many people require access. Small businesses can choose between cloud-hosted and on-premise software. Each option has its advantages and disadvantages.
Cloud-based: Cloud-based document management software is typically more flexible and charged by monthly subscription, which runs between $30 and $250 per month. The best cloud-based plans include technical support and updates. Small businesses often benefit the most from cloud-hosted document management software. [Learn about how to implement cloud document storage.]
On-premise: On-premise document management solutions typically require an initial one-time fee, plus an annual subscription for technical support and software updates. These systems average about $1,000 per user, plus the annual subscription fee of roughly 20% of the initial cost.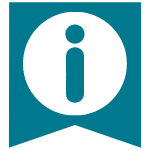 Did you know? Most of the top document management system providers offer tiered plans with varying levels of features and support, so the best plan for your business depends on your needs and the number of users who need access.
What are the special DMS needs of small businesses?
Although many DMS features are necessary for businesses of any size or industry, there are a few notable features that small businesses should especially look for:
Customer support
Digital uploading capabilities
Scalability
Security and disaster recovery
Ease of use
As a small business, you probably don't have a full IT team ready to troubleshoot and support your DMS. Find a DMS that has a comprehensive support team to accommodate your support needs.
Weitz said you will need software that can quickly upload all your information and support your expected growth.
"Manually typing in all the files that you currently have would be a nightmare, so it is best to find a solution that offers scanning capabilities or an easy way to update what you have now with what you are moving towards," he said. "Be sure that what you invest in today will support you as you reach your goals. I have seen many businesses invest in a small option only to outgrow it immediately."
Mistakes happen – your business needs to prepare for them. Since a poor reputation can destroy a small business, it is essential to find a secure DMS that has good security and disaster recovery features.
"A DMS can provide a cost-effective disaster recovery system for critical information and data so you can be back on your feet faster than your competition," said Collins.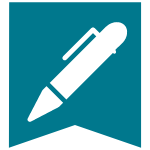 Bottom Line: As your business grows, you will need to train new hires on your document management system. Employee onboarding will be easier if your DMS is simple to implement, navigate and understand.
"There are many misconceptions about document management systems, and the main misconception is that they're complicated. This is simply not true," said Collins. "A good DMS is very simple and easy to use. It is a tool to help employees find important content or documents when needed. If you're using a cloud system, it's a great way for employees to access content from anywhere, whether they're remote or traveling."
Do your research to find the best document management system for your small business. Weitz recommends making a request for a proposal (RFP) for the top vendors you are considering.
"Once you have this information, schedule a demo with each one so that you can be very clear on how the software functions from a usability perspective," he said. "Everything might sound great on paper, but the system may not be intuitive or easy to navigate."
How to choose a document management system
Determine your document management needs.
Before you invest in a DMS, assess current issues within your business and determine what is needed to solve them. In the process, include employees who will use the system in the future to ensure the DMS solutions will benefit them. Additionally, consider the future growth of your business and whether the DMS can support you along the way. [Learn about how to choose the best Microsoft document management system.]
Identify reliable vendors.
After you have identified your current business needs, conduct thorough research on vendors and their offerings. Avoid vendors that offer a cheap one-size-fits-all approach. Rather, search for vendors that have experience in the industry, prioritize security, provide customer support, and integrate well with your current systems and applications. Consider features, prices and solutions for each vendor before settling on one. It also might benefit you to talk with the vendors directly.
Prioritize security.
No matter how many documents are stored in your DMS, it is still a huge loss if they are lost or stolen in a data breach. Security should be a high priority when searching for a DMS. Vendors that offer strong security features for their products are worth considering. Make sure to speak with vendors about how often security features are updated and when you'll know about upcoming updates.
Additionally, consider the access control options available with each vendor. To avoid unwanted access, choose a DMS that allows admins to set permissions, such as read-only, open access or limited access. Admins can manage controls through each employee's profile.
Verify support options.
With any technology, there is always the chance of user error, updates that mess with operations or users who need assistance. Tech and product support are essential to consider before choosing a DMS vendor. Look for a vendor that offers multiple channels of support, such as phone, online messaging and email.
Additionally, consider the hours of support offered and whether or not that fits the schedule of your daily operations. You wouldn't want to go with a vendor whose support hours fall before or after your hours of operation if there's an issue. Find out how long it will take to answer a support request and if there are any additional fees.
This article originally appeared on business.com.
Click here to read on business.com